Leaf through our collection:
First 2022 CLSC Young Reader Selection Announced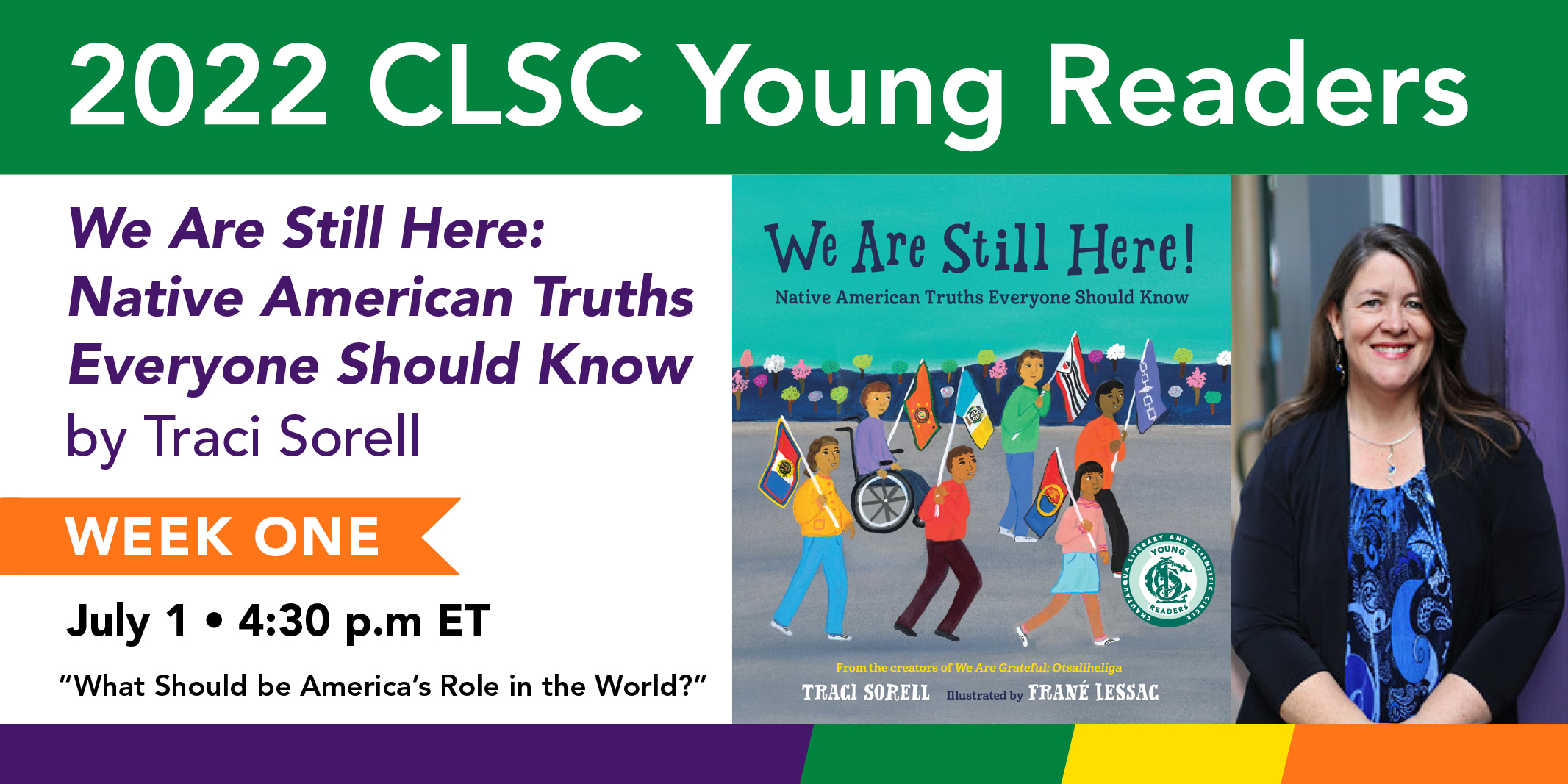 The 2022 American Indian Youth Literature Picture Book Honor and 2022 Robert F. Sibert Honor Book, We Are Still Here!: Native American Truths Everyone Should Know by Traci Sorell, presents historical and contemporary laws, policies, struggles, and victories in Native Life, each with the powerful refrain, We Are Still Here, of twelve Native American kids. It is illustrated by Frane Lessac.
Too often, Native American history is treated as a finished chapter instead of relevant and ongoing. We Are Still Here! offers readers everything they never learned in school about Native American people's past present, and future. Precise, lyrical writing present topics including: forced assimilation (such as boarding schools), land allotment and Native tribal reorganization, termination (the US government not recognizing tribes as nations), Native Urban relocation (from reservations), self-determination (tribal self-empowerment), Native civil rights, the Indian Child Welfare Act (ICWA), religious freedom, economic development (including casino development), Native language revival efforts, cultural persistence, and nationhood.
We Are Still Here! is appropriate for readers aged 7 to 10 years old.
Traci Sorell writes fiction and nonfiction books as well as poems for children. A former federal Indian law attorney and policy advocate, she is an enrolled citizen of the Cherokee Nation and lives in northeastern Oklahoma where her tribe is located.
In addition to her CLSC Young Readers presentation, Ms. Sorell will visit the Prendergast Library on June 30th for a meeting with our community.
This presentation is made possible in part by a grant from Elise M. Besthoff Charitable Foundation, Inc.

$17.99

ISBN: 9781623541927
Availability: On Our Shelves Now
Published: Charlesbridge - April 20th, 2021
---