Search our online collection:
Bookstore News
10 Reasons You'll Love a Summer Job at Chautauqua Bookstore
We're a hop, skip, and a jump (almost literally) from a beautiful lakeside park – the lunch break location of your dreams.

Employees get a free CHQ gate pass – so you can attend world-class lectures & performances all summer long!

Booksignings! At the height of the summer season, we can have 3-4 signings per day.

Flexible hours. During the summer, we're open 14 hours a day, 7 days a week – which gives more opportunities to find a schedule that works for you.

The bibliosmia! The Bookstore might be 100+ years old, but nothing beats that new-book smell.

Your bookshelves are calling – shhhh – there's an employee discount.

Our association with the Chautauqua lecture platform and programs gives the opportunity to discover great books on interesting subjects (and occasionally meet the authors).

Two words: Candy Bucket.

Your fellow employees! (Trust me; we're pretty great.)

We appreciate you! With our full gamut of book and non-book departments, we welcome diverse skill sets, interests, and experience in our staff.
And yes! We're hiring!
We hire a number of seasonal employees to help with our busy summer season, with positions geared towards customer service, accounting, and stockroom operations.
Several positions run spring through fall, while the majority are based around our 9-week summer Season. All positions include a free gate pass to Chautauqua Institution and its general programming.
We welcome your interest and expertise.
Chautauqua Bookstore employees c. 1930.
Week 6 CLSC Selection Announced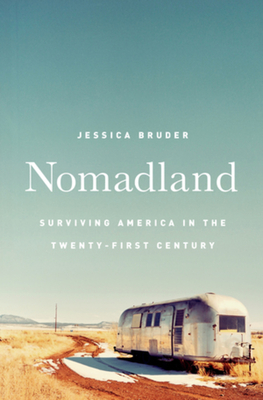 Award-winning journalist Jessica Bruder will present Nomadland: Surviving America in the 21st Century during Week Six: The Changing Nature of Work.
For Nomadland, Bruder spent three years on the road following the stories of a new, low-cost labor pool, "workampers," -- transient laborers made up largely of older Americans affected by the Great Recession.
The CLSC presentation will take place at 3:30 Thursday, August 2nd, 2018 at the Hall of Philosophy.
Need a Chautauqua hoodie? Or a Butterfly Kite?
Our in-store sale corner is now 75% off!
!
all sale purchases are final
New CLSC selection announced
Call Me Zebra by Azareen Van der Vliet Oloomi is the Week 5 CLSC Selection. Van der Vliet Oloomi's second novel follows the experiences of Zebra as she backtracks through the places her family of "anarchists, atheists, and autodidacts," has lived on their path from Iran to America. Looking for answers both for her personal past and her forthcoming manifesto, Zebra's take on the world and her experiences grants access to a unique narrative.
Van der Vliet Oloomi is the winner of a 2015 Whiting Writers' Award, a National Book Foundation "5 Under 35" honoree, and the recipient of a MacDowell Fellowship and a Fulbright Fellowship in Fiction. She currently teaches in the M.F.A. Program in Creative Writing at the University of Notre Dame. She will present her novel July 26th, 2018 at 3:30 in the Hall of Philosophy (Week 5 theme: The Ethics of Dissent).
Last Chance for Sleigh Rides -- February 24th and 25th
No time to horse around!
This is the final weekend that sleigh rides through Chautauqua will be offered by the Stateline Draft Horse Club.
The rides through the grounds will take place Saturday and Sunday from 1 to 3 p.m.
Tickets are available for puchase at the Bookstore ($5/adults and $3/children) on the days the rides take place (no reservations).
If there is not enough snow for sleigh runners, the rides will still take place on wheels. For the safety of the horses, the rides are weather/temperature permitting.
Just Announced! New CLSC Selections
The Chautauqua Institution's Department of Education has just announced two new 2018 selections for the Chautauqua Literary and Scientific Circle.
Week 2 selection Prairie Fires: The American Dreams of Laura Ingalls Wilder by Caroline Fraser is a compelling social history of Wilder's life and times.
Fraser is the author of two other books, God's Perfect Child: Living and Dying in the Christian Science Church and Rewilding the World: Dispatches from the Conservation Revolution, and edited the Library of America edition of the Little House Books.
The CLSC presentation will take place Thursday, July 5, 2018 at 3:30 in the Hall of Philosophy during the week on American Identity.
The Changeling, a novel by Victor LaValle, melds age-old myth with today's reality, and is this years Week 3 CLSC selection.
LaValle is an Associate Professor at Columbia University, and has written six other works of fiction.
The CLSC presentation for The Changeling will take place Thursday, July 12, 2018 at 3:30 in the Hall of Philosophy.
Week 4 CLSC Selections Available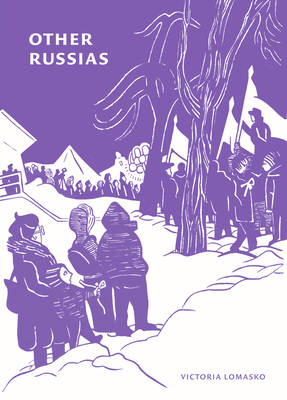 Two CLSC Selections have been announced for Week 4 (2018).
Other Russias by graphic artist and activist Victoria Lomasko is a collection of graphic journalism and an extraordinary portrait of Russia in the Putin years. Lomasko is a graduate of the Moscow State University of Printing Arts, and now works as a graphic artist, with a particular focus on graphic reportage.
The CLSC Presentati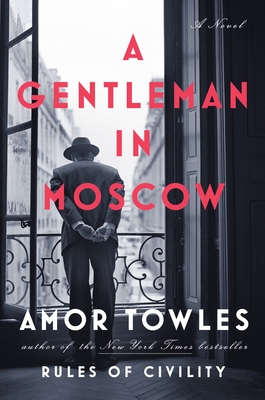 on for Other Russias will take place on Tuesday, July 17, 2018 at 3:30.
The second Week 4 selection, A Gentleman in Moscow, is a novel about a man sentenced to house arrest during some of the most tumultuous decades in Russian history.
Author Amor Towles' presentation will take place Thursday, July 19th, also at 3:30.
Oh What Fun!
Sleigh Rides at Chautauqua will be offered by Stateline Draft Horse Club on Saturdays and Sundays through the end of February from 1-3pm.
Tickets are available at the Bookstore ($5/adults and $3/children) on the days the rides take place.
If there is not enough snow for sleigh runners, the rides will still take place on wheels. For the safety of the horses, the rides are weather/temperature permitting.
Open for Limited Service during Inventory
Due to our annual inventory, the Bookstore will sell only coffee and newspapers, by cash or pre-payment, from Tuesday Jan 2nd to Thursday the 4th, and will open late on Friday after the post-inventory audit is completed. The rest of our store's offerings will not be available for purchase or browsing.
(Feel free to keep ordering online, however!)
Thank you for your understanding.
It was good to see you!
Thanks to everyone who joined us for our Open House on Friday!
If you couldn't make it, don't fret -- the punch may be gone, but the gifts-in-waiting are still here. We're open every day between now and Christmas, so stop on by.
gift wrapping, gift cards, and good cheer available now!
New 2018 CLSC Selections!
Two new CLSC Selections have been announced -- The Song Poet by Kao Kalia Yang (also a 2017 Chautauqua Prize Finalist) and The Broken Country by Paisley Rekdal.
In The Song Poet: A Memoir of My Father, Kao Kalia Yang retells the life of her father, Bee Yang, the song poet ― a Hmong refugee in Minnesota, driven from the mountains of Laos by America's Secret War. Yang's Week 7 CLSC Presentation will take place
3:30 Thursday, August 9, 2018.
Week 8 selection The Broken Country: On Trauma, a Crime, and the Continuing Legacy of Vietnam uses a violent incident that took place in Salt Lake City, Utah, in 2012 as a springboard for examining the long-term cultural and psychological effects of the Vietnam War. Paisley Rekdal's CLSC Presentation will take place Tuesday, August 14, 2018.

Join Us for Chautauqua Bookstore's Annual Open House
Stop by, say hello, have a cookie, run Santa's Train!
Take in the atmosphere of the Winter Village at CHQ
Thank you to all of our patrons for your support throughout the year.
Wishing you a Wonderful Holiday and a very Happy 2018
Friday, December 15, 2017 - 11:00am to 3:00pm
Second 2018 CLSC Selection Announced
The second
CLSC selection to be announced for the 2018 season is Olio, which won the 2017 Pulitzer Prize, the Anisfield-Wolf Book Award, The Midland Society Author's Award in Poetry, and received an Outstanding Contribution to Publishing Citation from the Black Caucus of the American Library Association.
Olio, is part fact, part fiction, and weaves sonnet, song, and narrative to examine the lives of mostly unrecorded African-American performers directly before and after the Civil War up to World War I.
Author Tyehimba Jess will give his CLSC Roundtable presentation as a 10:45 Amphitheater lecture on Tuesday, June 26, 2018.
'Tis the Season!
Create and share Chautauqua Bookstore Holiday Wishlists with any friends or family who may be stumped for gift ideas!
Simply:
Sign into your account
Click the "Add to Wishlist" button on any items you're hankering after
Click "Email Your Wishlist" at the bottom of your Wishlist
Enter the recipients email addresses & personalize your message
As always, thank you for supporting the Chautauqua Bookstore!
The Chautauqua Bookstore Celebrates the Winter Village at CHQ
As part of the Winter Village at CHQ, the Bookstore will have extended weekend hours November 24th through December 30th. The holiday hours will be as follows:
M-Th: 9am-5pm
F: 9am-8pm
Sa & Su: 9am-6pm
Come take care of your holiday shopping with our selection of books, toys & games, greeting cards, and assorted gift items. And don't be shy about browsing for a good read for your next cozy night-in! Gift wrapping will be available for any purchases.
Shuttle service will be offered from the South Lot to Bestor Plaza during Winter Village hours ( 4–8 p.m. Fridays, 11–6 p.m. Saturdays and Sundays). There are no fees for entry, parking, or shuttles.
Carriage & Sleigh Ride tickets will be sold at the Bookstore on the days the rides take place. Numbers are limited. For the safety of the horses, the rides are weather permitting.