Leaf through our collection:
Bookstore News
The CHQ Season is almost here, and the Bookstore is expanding its hours
Monday, June 18th: 8am-7pm
Tuesday, June 19th: 8am-7pm
Wednesday, June 20th: 8am-8pm
Thursday, June 21st: 8am-9pm
Friday, June 22nd: 7am-9pm
The Bookstore's Full Season Hours of 7am-9pm will continue until the close of the CHQ Season in August.
June 14th is GIVE BIG CHQ
Chautauqua Institution joins more than 60 local nonprofit organizations in the region's first 24-hour online fundraising event, GIVE BIG CHQ. Sponsored by the Chautauqua Region Community Foundation, #GiveBigCHQ celebrates the spirit of giving, and participating nonprofits have the opportunity to leverage the generosity of its supporters with $15,000 being offered in cash prizes throughout a 24-hour window.
[Edit: Thank you everyone for your support. Chautauqua Institution raised 139% of its goal to to support its partnership with local schools and educators to offer free arts experiences for students throughout the year. Check out the links below for more information on the results of the event for all participating organizations.]
More information on GiveBigCHQ
Donate to GiveBigCHQ [and see donation results]
2018 Winner of The Chautauqua Prize Announced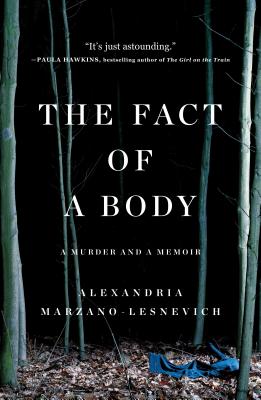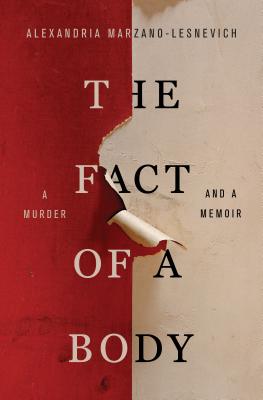 Chautauqua Institution has announced the 2018 winner of The Chautauqua Prize. The Fact of a Body: a murder and a memoir by Alexandria Marzano-Lesnevich is, in the words of Chautauqua Institution President Michael E. Hill, "a difficult and necessary book...By bringing this book into the center of a conversation, we can learn valuable lessons from one another about healing, empathy, and bearing witness."
Part reportage and part memoir, The Fact of a Body: A Murder and a Memoir follows a young law student through her early career as she digs into both her own past, and the past of a convicted murderer. In a book 10 years in the making, Marzano-Lesnevich shows how the law is more personal than we would like to believe, creating a "gripping" story of "great importance." Readers called it "an extraordinary memoir" that is "brave and intimate."
The Chautauqua Prize, this year awarded for the seventh time, is an annual prize that celebrates a book of fiction or literary/narrative nonfiction that provides a richly rewarding reading experience and honors the author for a significant contribution to the literary arts.
This year's author reading will take place August 3rd at 3:30 in the Hall of Philosophy.
Week 9 CLSC Selection Announced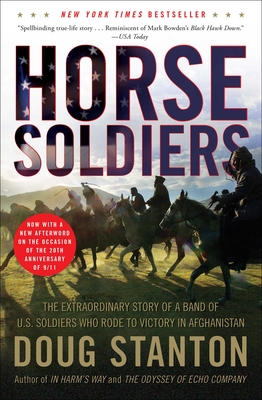 Stanton's Horse Soldiers is the dramatic account of a small band of Special Forces soldiers who secretly entered Afghanistan following 9/11 and rode to war on horses against the Taliban. Outnumbered forty to one, they pursued the enemy army across the mountainous Afghanistan terrain and, after a series of intense battles, captured the strategically essential city of Mazar-i-Sharif. Then the action took a wholly unexpected turn. Deeply researched and beautifully written, Stanton's account was recently adapted into the 2018 Jerry Bruckheimer feature film 12 Strong.
Doug Stanton is the author of the New York Times bestsellers In Harm's Way: The Sinking of the USS Indianapolis and the Extraordinary Story of Its Survivors and Horse Soldiers: The Extraordinary Story of a Band of US Soldiers Who Rode to Victory in Afghanistan. His most recent book is The Odyssey of Echo Company The 1968 Tet Offensive and the Epic Battle to Survive the Vietnam War.
The CLSC presentation for Horse Soldiers will take place in the Hall of Philosophy at 3:30 on Thursday, August 23rd 2018.
2018 CLSC Young Readers Selections Announced
Check out this year's books:
10 Reasons You'll Love a Summer Job at Chautauqua Bookstore
We're a hop, skip, and a jump (almost literally) from a beautiful lakeside park – the lunch break location of your dreams.




Employees get a free CHQ gate pass – so you can attend world-class lectures & performances all summer long.




Booksignings! At the height of the summer season, we can have 3-4 signings per day.




Flexible hours. During the summer, we're open 14 hours a day, 7 days a week – which gives more opportunities to find a schedule that works for you.




The bibliosmia! The Bookstore might be 100+ years old, but nothing beats that new-book smell.



Your bookshelves are calling – shhhh – there's an employee discount.


Our association with the Chautauqua lecture platform and programs gives the opportunity to discover great books on interesting subjects (and occasionally meet the authors).




Two words: Candy Bucket.




Your fellow employees. (Trust me; we're pretty great.)




We appreciate you! With our full gamut of book and non-book departments, we welcome diverse skill sets, interests, and experience in our staff.
[Edit: our seasonal positions are just about full. Feel free to check in.]
We hire a number of seasonal employees to help with our busy summer season, with positions geared towards customer service, accounting, and stockroom operations.
Several positions run spring through fall, while the majority are based around our 9-week summer Season. All positions include a free gate pass to Chautauqua Institution and its general programming.
We welcome your interest and expertise.
Chautauqua Bookstore employees c. 1930.
Week 6 CLSC Selection Announced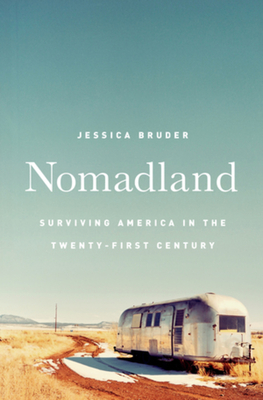 Award-winning journalist Jessica Bruder will present Nomadland: Surviving America in the 21st Century during Week Six: The Changing Nature of Work.
For Nomadland, Bruder spent three years on the road following the stories of a new, low-cost labor pool, "workampers," -- transient laborers made up largely of older Americans affected by the Great Recession.
The CLSC presentation will take place at 3:30 Thursday, August 2nd, 2018 at the Hall of Philosophy.
Need a Chautauqua hoodie? Or a Butterfly Kite?
Our in-store sale corner is now 75% off!
!